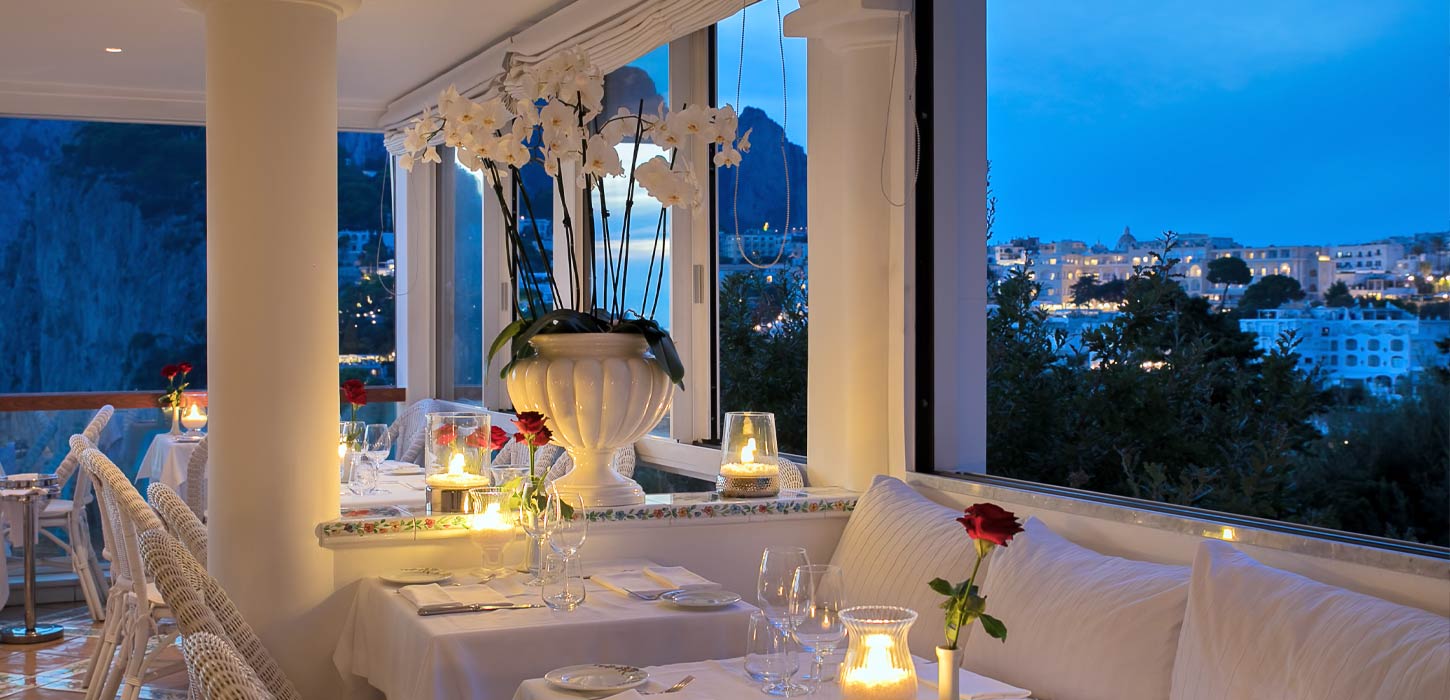 Dinner on Capri
A table for two, candlelight, soft music, a view of the sea, sky, and cliffs painted in the colors of the sunset. And in the distance, the lights of the town of Capri begin to twinkle...
This is the atmosphere that awaits guests at Terrazza Brunella, located on the upper level of the hotel.
The restaurant is open to the public and is one of the most esteemed on the island of Capri. Hotel guests can also order room service from the restaurant kitchen and enjoy their meal in the privacy of their room's private terrace.